HAND SANITIZING AND SCREENING RENTALS
Temperature screenings and sanitizing personal belongings is the new normal in a COVID-19 world. We have products available that make it easy to do both. Keep your employees safe, or offer a way for visitors to your tradeshow booth to sanitize their belongings.
Request a PPE Rental Today
RENT TEMPERATURE SCREENING AND SANITIZING EQUIPMENT
As the world continues to re-open after the global pandemic, workplace controls are being put in place in an effort to reduce the transmission of the disease. These controls include pre-screening employees and visitors to assess their symptoms prior to starting work or utilizing services at a place of business. While this pre-screening process may seem tedious, we have products available to make the transition to the "new normal" a breeze. When you partner with Rentacomputer.com on your PPE rentals you can rest easy knowing you have access to the best support in the industry.
At Rentacomputer.com, we have both touchless temperature scanners and UV sanitizing products available for rent, which can be used as a temporary solution for businesses that need solutions in place to reopen, as well as screening visitors to your booth at a tradeshow or expo. Our touchless temporature scanners are easy to set up and can scan employee or visitor temperatures in five seconds or less, even while a face covering is on.
We also offer UV-C sanitizing across our line of cell phone charging stations. The UV-C light easily integrates onto our products, and is able to be interchanged with the pre-existing accent LED lighting, which creates a seamless appearance. These charging stations are available for rent with custom branding, which will really make your business stand out from the competition! Looking for a UV-C charging station rental with the options you need to make your next event a success? Let's chat and find out how we can make that happen.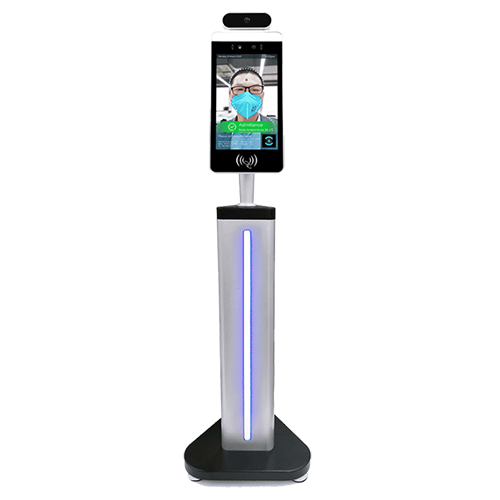 Pre-Screening Rentals
With an 8" iPS Full View LCD and stand included with the rental, the AccuTemp Temperature Screening Kiosk is easy to set up, features a touchless design, and supports facial recognition, even while wearing a face covering. With the ability to scan temperatures within five seconds or less with a 99.7% accuracy, your employees and visitors will be pre-screened for entry into your place of business in no time. Learn more about the Accutemp Temperature Screening Kiosk here (link opens in a new window).
Reserve a PPE Rental
Sanitizer Rentals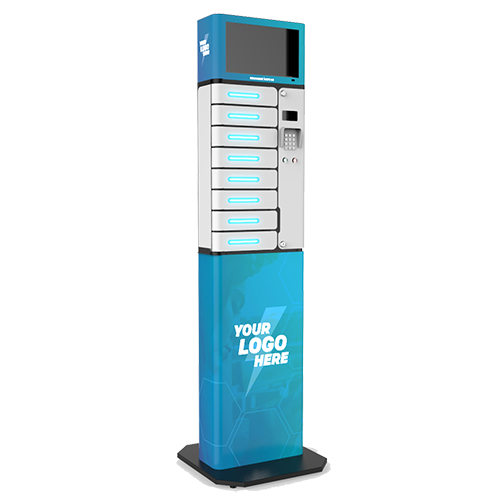 UV-C SANITIZING CHARGING LOCKER
Keeping your employees or visitors phones charged is important, but their health and safety is the number one priority. With custom branding available, our phone charging stations come equipped with bacteria killing UV-C lights in each chamber.
TOUCHLESS HAND SANITIZERS
We all need to do our part in an effort to create a safe environment. We're able to seamlessly add our new touchless hand sanitizing stations to any existing charging station product. At Rentacomptuer we're not just here to save you time and money, we're here to make your event easy!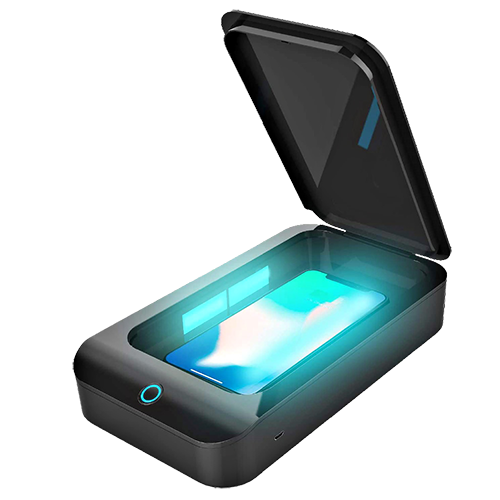 UV-C SANITIZING SHELL
As a budget-friendly yet effective safety solution, our new low-maintenance and fully brandable standalone sanitizing dispensers are able to fit into any environment.
Book A Sanitizing Rental Today
Touchless Interactivity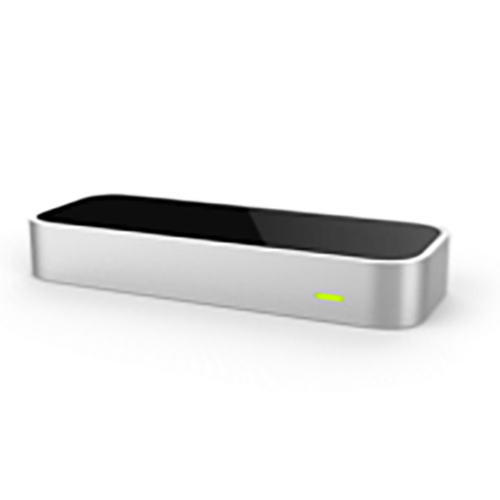 Leap Motion Controller
The Leap Motion Controller from Ultraleap is a small, fast, and accurate optical hand tracking module. Compatible with Windows computers, entreprise-grade hardware solutions or displays, and augmented/virutal reality headsets, the Leap Motion Controller quickly and easily turns your touchscreens into an touchless, interactive display.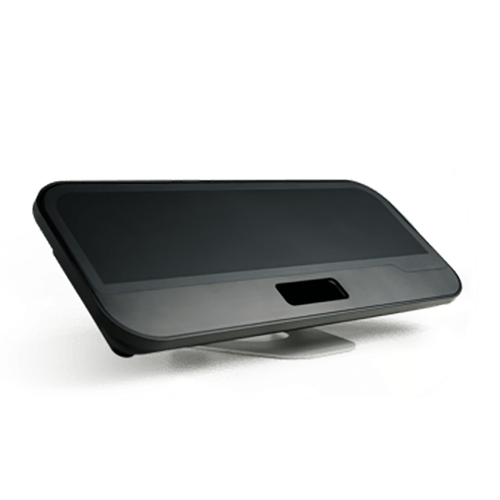 STRATOS™ INSPIRE HAPTIC MODULE
Designed for use in public spaces, the STRATOS™ Inspire from Ultraleap can be used to develop innovative new experiences or can be bolted onto existing display solutions. Due to the robust plug-and-play haptic module, this is a perfect solution for creating mid-air, touchless tactile effects for experimental marketing and location-based entertainment. When you choose Rentacomputer you'll always have access to the newest haptic rentals for your event