iPhone Rentals
Client Comments:
"I just wanted to thank you for your great support in our event. The show was a success and your staff was extremely professional and supportive." - Carlos from El Salvador
"Our copier rental worked out great this week. Thank you so much, Randy!" - Jenn C. from Denver
"Thank you. I can't praise you enough.. maybe a nice yelp review or something. I will let you know when I do." - Jake - Property Coordinator from Washington, DC

Rent an iPhone
iPhone rentals are great when you need reliable communication. Whether you are on the go, traveling or using them during an event where your team is scattered around the venue. While push to talk rentals are also good for these purposes, with an iPhone rental you can access the internet and download useful apps to use during your event or while traveling.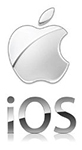 iPhone 6 Rentals
Rentacomputer.com offers the latest iPhone on the market for rent. The iPhone comes equipped with the latest OS and is Wi-Fi ready.
Common Specs
16GB
Latest OS
Front and rear cameras
WiFi / 3G / 4G
Bluetooth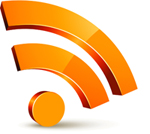 Data Plans Available
If you need to access the internet and will not have reliable Wi-Fi, Rentacomputer.com offers data plans to keep you connected.
If you don't need apps or internet browsing, Rentacomputer.com also offers
Two Way Radio Rentals
and
Push To Talk Rentals
when communication is all you need.