iPhone Rentals
Client Comments:
"On behalf of my team I just want to say we truly appreciate your patience, your understanding but more importantly all the help you've given us. We look forward to a continued working relationship." - Barbara S. from Fairfield, NJ
"My team just returned from their show at the Hershey Lodge and one of the first things they said was "the AV guys were AMAZING!". So thank you to you and your team for taking such good care of us!" - Ashley T. from Hershey, PA
"Same to you and thanks for the consistent top tier service level. It makes my job so much easier to know that all I have to do is say when and where and you guys basically take care of the rest, you guys are all awesome!" - Rosie Motzer from Myrtle Beach, SC

Rent an iPhone
iPhone rentals are great when you need reliable communication. Whether you are on the go, traveling or using them during an event where your team is scattered around the venue. While push to talk rentals are also good for these purposes, with an iPhone rental you can access the internet and download useful apps to use during your event or while traveling.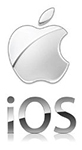 iPhone 6 Rentals
Rentacomputer.com offers the latest iPhone on the market for rent. The iPhone comes equipped with the latest OS and is Wi-Fi ready.
Common Specs
16GB
Latest OS
Front and rear cameras
WiFi / 3G / 4G
Bluetooth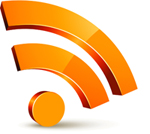 Data Plans Available
If you need to access the internet and will not have reliable Wi-Fi, Rentacomputer.com offers data plans to keep you connected.
If you don't need apps or internet browsing, Rentacomputer.com also offers
Two Way Radio Rentals
and
Push To Talk Rentals
when communication is all you need.