iPhone Rentals
Client Comments:
"Thank you for your follow-up email and, again, I just want to restate how thankful I am of your prompt response and for meeting our IT needs; especially, in such a short notice. I certainly will keep your personal information at arm's length and will contact you next time we have another IT need." - Lou from Texas
"Thank you and your local staff for your assistance in making the Association for Accounting Administration's 2012 National Practice Management Conference a success. Our goal was to make our event look flawless in the sight of our attendees. Having your equipment on site allowed for us to reach this goal. Thank you again for your time and efforts in supporting our event" - Tracie H. from Dayton, OH
"I guess you guys never get thank you for all the hard work you put in. So...THANK YOU SO MUCH! We wouldn't have had such a successful event without you." - Malcolm J. from Las Vegas

Rent an iPhone
iPhone rentals are great when you need reliable communication. Whether you are on the go, traveling or using them during an event where your team is scattered around the venue. While push to talk rentals are also good for these purposes, with an iPhone rental you can access the internet and download useful apps to use during your event or while traveling.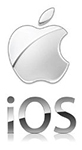 iPhone 6 Rentals
Rentacomputer.com offers the latest iPhone on the market for rent. The iPhone comes equipped with the latest OS and is Wi-Fi ready.
Common Specs
16GB
Latest OS
Front and rear cameras
WiFi / 3G / 4G
Bluetooth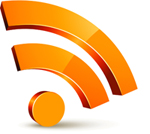 Data Plans Available
If you need to access the internet and will not have reliable Wi-Fi, Rentacomputer.com offers data plans to keep you connected.
If you don't need apps or internet browsing, Rentacomputer.com also offers
Two Way Radio Rentals
and
Push To Talk Rentals
when communication is all you need.