iPhone Rentals
Client Comments:
"The event was a great success. Our technician did an incredible job at our booth; frankly, I have never received such stellar customer service as I did from him. At the start of set-up, he made sure we had everything we needed for our event to run smoothly. He made me stress much less about the technology portion of my booth, which is typically one of the most stressful parts of the event." - Kali G. from Atlanta, GA
"Just wanted to thank you for a job very well done last week. The delivery process was extremely smooth, the laptops worked perfectly, and there were absolutely no problems. This makes my job much easier- so thank you!" - Patrick from Washington DC
"Randy, That is the reason why anytime I need rental pc's I go to Rentacomputer.com!! Greatly appreciated. Mike ~ IT Sourcing Manager" - Mike Boone from Saint Louis, MO

Rent an iPhone
iPhone rentals are great when you need reliable communication. Whether you are on the go, traveling or using them during an event where your team is scattered around the venue. While push to talk rentals are also good for these purposes, with an iPhone rental you can access the internet and download useful apps to use during your event or while traveling.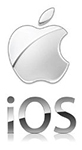 iPhone 6 Rentals
Rentacomputer.com offers the latest iPhone on the market for rent. The iPhone comes equipped with the latest OS and is Wi-Fi ready.
Common Specs
16GB
Latest OS
Front and rear cameras
WiFi / 3G / 4G
Bluetooth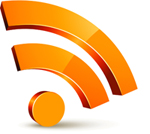 Data Plans Available
If you need to access the internet and will not have reliable Wi-Fi, Rentacomputer.com offers data plans to keep you connected.
If you don't need apps or internet browsing, Rentacomputer.com also offers
Two Way Radio Rentals
and
Push To Talk Rentals
when communication is all you need.