iPhone Rentals
Client Comments:
"We very much appreciated the fact that your company is in business providing the service it does. It was perfect for a little development company like ours that suddenly had to scale into supporting Apples. I don't know how we would have done it otherwise. And you and your techs were as responsive as anyone could ask for in supporting us and resolving issues when they arose." - L.A. from Seattle, WA
"Thank you. I can't praise you enough.. maybe a nice yelp review or something. I will let you know when I do." - Jake - Property Coordinator from Washington, DC
"Thank you for delivering computers that worked and were dependable throughout the entire project! We have experienced computers that were not dependable and hope to avoid that issue in the future with our enrollment projects. . . . we very much enjoyed working with your firm and hope to rent additional laptops in the near future. We will stay in touch!" - Scott from Cincinnati

Rent an iPhone
iPhone rentals are great when you need reliable communication. Whether you are on the go, traveling or using them during an event where your team is scattered around the venue. While push to talk rentals are also good for these purposes, with an iPhone rental you can access the internet and download useful apps to use during your event or while traveling.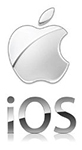 iPhone 6 Rentals
Rentacomputer.com offers the latest iPhone on the market for rent. The iPhone comes equipped with the latest OS and is Wi-Fi ready.
Common Specs
16GB
Latest OS
Front and rear cameras
WiFi / 3G / 4G
Bluetooth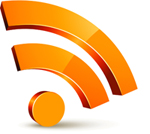 Data Plans Available
If you need to access the internet and will not have reliable Wi-Fi, Rentacomputer.com offers data plans to keep you connected.
If you don't need apps or internet browsing, Rentacomputer.com also offers
Two Way Radio Rentals
and
Push To Talk Rentals
when communication is all you need.