VERIZON MIFI HOTSPOT RENTALS
Needing a hotspot for a small conference or event? The Verizon Mifi hotspot stays powered for up to 24 hours of continuous use and can double as a charger for a smartphone. Hotspots are available for daily, weekly, and monthly rentals! With Rentacomputer.com, we'll make your next hotspot rental easy with on-site delivery, setup, and support for your next event!
Request A Verizon MiFi Hotspot Rental
Rent a Verizon MiFi Hotspot for Internet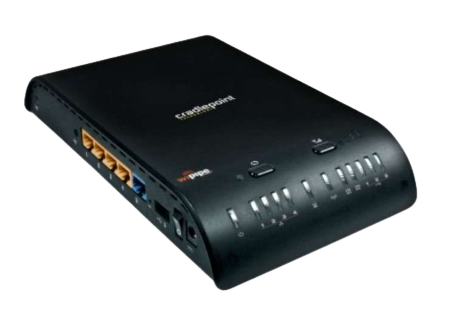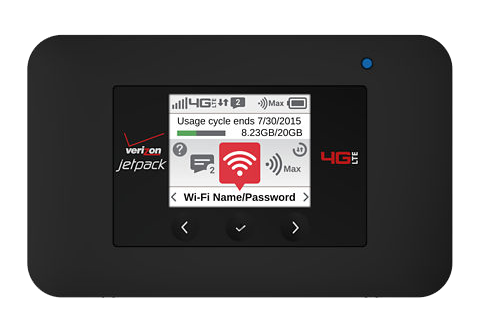 Why Rent a Verizon MiFi Hotspot?
A Verizon Mifi rental provides internet connectivity for short-term business event needs and offers advantages like:
Daily, weekly, or monthly lease terms.
A cost-effective solution for temporary use versus purchase.
Compatibility with any connectable device.
Touchscreen display with intuitive, user-friendly navigation.
Verizon Jetpack Mifi Hotspots
Perfect for smaller events, the Jetpack MiFi Hotspot from Verizon is the perfect choice! Suitable for up to 7 connections at once, you'll enjoy 4G LTE speeds with the reliability and coverage of the Verizon network.
As opposed to using your own mobile device as a hotspot, the Jetpack has its own battery so you won't need to worry about draining the battery on your own smartphone or tablet. You'll also have the flexibility of leaving the Jetpack behind so other devices can continue using the hotspot while you take care of other business. With all of the latest WEP/WPA/WPA-2 security and NAT firewall protocols, you can configure your temporary wireless network to have all of the security features that you're used to.
Whether you need Wi-Fi while working at home, need internet access for a Point of Sale system at an event, need to check your work email while traveling on vacation, or any other need for wireless internet, our MiFi devices will keep you connected on the go. Featuring an unlimited data plan, rental rates start at $74 per week. AT&T service is also available. Don't forget to ask us about our 5G hotspots! Be sure to ask about bulk discounts if you're checking for the best value on your hotspot rental needs.
Request a Verizon MiFi Hotspot Quote
Overview
Do you have Wi-Fi-enabled devices, such as tablets and laptops, that you want to connect to the internet? The Verizon JetPack MiFi 6620L is able to provide that connection for you. Using the Verizon cellular network, this hotspot will support an internet connection for up to 10 Wi-Fi-enabled devices
Stay charged for when you need it the most with up to 20 hours of battery life
Large colorful display with touch navigation keys
Why Work With Rentacomputer.com for a Verizon HotSpot Rental?
Customers throughout the U.K., the U.S., the EU, Australia, and Canada have trusted us for temporary business technology since 1987. They do so because of our:
Dedication to quality: We carry the market's best brands and test them in-house to ensure they meet strict performance and quality standards.
Extensive selection: Rentacomputer.com is a turnkey solution for short-term equipment rentals, with a comprehensive offering of services and products.
Cutting-edge technology: We offer only modern, high-quality products with the most up-to-date technology for you to leverage.
Individualized service: You'll work with one agent throughout the process, meaning you have a dedicated consultant to help you find the right solutions.
Flexible terms: We structure our leases around your needs, whether you want to rent a hotspot for a week, a month, or a single day.
Technical support: You can reach our remote support agents 24/7 for help when you need it.
Zero-fee delivery: Most orders qualify for free shipping or local setup and delivery to your event.
Our Latest Internet Hotspot Rental Product
Freedom Wi-fi Rentals
A Freedom Wi-Fi rental provides a standalone internet option completely free from the in-house Wi-Fi or the "free Wi-Fi" you get from event venues. The rates some venues charge for basic internet connectivity can be outrageous or they use their "free Wi-Fi" tactics to secure and overcharge you for your other event needs. At Rentacomptuer.com we're not just here to save you time and money, we're here to make your event easy!
Why Freedom Wi-fi Rentals Are Great for Events
Key Features
Bonds multiple LTE connections from the top U.S. carriers.
Bonded speeds up to 150 MBps
Freedom from the in-house — NO venue permission required (FCC Part 15 Compliant)
Network reporting and analytics available
No last-minute order penalties!
Deployment options available for multiple areas
Plug and play deployment — quick and easy setup
Unlimited data included
Helpful Resources For Finding The Right Wi-Fi Hotspot
Selecting The Right Mobile Hotspot
Whether you're hosting an event, live streaming video, processing payments, or even video conferencing Zoom Meetings, it's important to know how many devices and Mbps your wireless internet router or hotspot supports. While some people choose to sign up for yearly contracts with their mobile carrier like Verizon, the smart money goes to Wi-Fi rentals since you don't get roped into a lengthy contract.
How Wi-Fi Can Make Or Break Your Event
Are you prepared for all of your event guests to connect to your event venue's network at the same time? Without proper planning, large congregations of people can result in spotty reception. The things that drive your event's popularity would all be impossible. No status updates, selfies, or video streams and no "free" social promotion of your event from your attendees is something that can happen if your network is unprepared. Not to mention you'd have dozens or hundreds of upset event-goers, depending on exactly how unprepared you may have been.
The Most Popular Wi-Fi Hotspots In The US
The overall goal of hosting a Wi-Fi hotspot at your location is to be able to offer high-speed wireless Internet to your visitors, customers, and staff. These devices are popular for businesses and events for both adding additional private networks and improving current internet speeds. Today we discuss two of our most popular Verizon hotspot rentals: the Jetpack MiFi 6620L (4G) and the MiFi M2100 (5G UW).
FAQs
Explore these answers to our clients' most often-asked questions about MiFi rentals.
What Is a Verizon MiFi Hotspot?
MiFi allows users to connect their phones, laptops, or tablets to a shared private network running on Verizon's infrastructure.
Why Would I Use a Hotspot Instead of My Phone?
While smartphone hotspot capability is convenient, it's less than ideal for an event. A Verizon hotspot for business is a better solution because it offers:
An extended range compared to connection to smartphone networks.
A separate battery so it won't drain yours.
More device connections than smartphone hotspots typically support.
What Is the Rental Process With Rentacomputer.com?
It's simple to lease with us! Tell us what you need on our quote request form, or collaborate with a specialist to determine the best solutions and services for your event. We'll prepare an individualized proposal with your required equipment and related services. Upon approval, your dedicated agent will coordinate delivery with you.
How Much Does a Verizon Hotspot Rental Cost?
Rentacomputer.com offers competitive, cost-effective pricing for hotspot rentals for businesses. The charges will differ based on how long you need the device, how many you need, and the optional services you add. You can request your personalized quote online and hear from us within 15 minutes.
We also strive to make rentals more affordable with frequent renter rewards and bulk discounts.
Nationwide Verizon MiFi Hotspot Rentals Available
Rentacomputer.com has specialized, for over 30 years, in acquiring technology for events and temporary business needs around the world. Whether our client needs a computer, audiovisual, event, or office equipment, our top agents can obtain the equipment and coordinate all the finer details of on-site installation. Our agents at Rentacomputer.com also specialize in providing event production, staging, and support services for businesses and institutions worldwide. Rentacomputer.com has experience with a wide variety of clients from many industries and excels at delivering, setting up, and troubleshooting an array of technology. Choosing Rentacomputer.com as your hotspot rental partner provides you with the proper protection to focus on the other aspects of your event
Find Your State Here
Find The Top Rental Venues Here