Wi-fi Router Rentals
While many event venues are capable of providing Wi-Fi for your attendees, there are some instances where this may not be true, and more importantly you may only need internet access for a small group and not an entire conference hall. Here at Rentacomputer.com, we offer Wi-Fi router rentals daily, weekly, and monthly for your smaller-scale Wi-Fi connectivity needs! Rentacomputer has proven to have fast and easy-to-use rentals for your next event.
Request an Wifi Router Rental Quote
Rent a Wi-Fi Router For Your Next Event!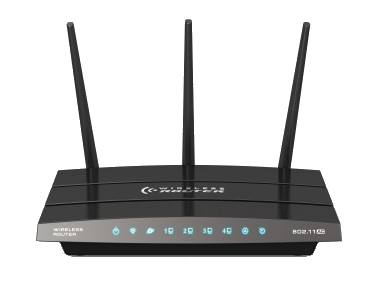 Why Should You Rent a Wifi Router?
Wi-Fi routers rent for an average of $65.
High mbps download and upload for a limited amount of users.
Varying areas of coverage, both great and small.
LAN ports for local device interconnectivity purposes.
Quick and easy setup.
Network reporting and analytics available.
No last minute order penalties!
Unlimited data included.
Reserve A WiFi Router Now
Our Latest Internet Hotspot Rental Product
Freedomwifi Rentals
A FreedomWifi rental provides a standalone internet option completely free from the in-house wifi or the 'Free WiFi' you get from event venues. The rates some venues charge for basic internet connectivity can be outrageous or they use their 'Free Wifi' tactics to secure and overcharge you for your other event needs. Rentacomputer offers plenty of flexibility to rent technology whenever, wherever, and for however long you need.
Why Freedomwifi Rentals Are Great for Events
Key Features
Bonds multiple LTE connections from the top U.S. carriers.
Bonded speeds up to 150 MBps
Freedom from the in-house - NO venue permission required (FCC Part 15 Compliant)
Network reporting and analytics available
No last minute order penalties!
Deployment options available for multiple areas
Plug & play deployment - quick and easy setup
Unlimited Data Included
All Wi-fi Hotspot Rentals
Nationwide Wi-Fi Router Rentals Available
For over 30 years, Rentacomputer.com has specialized in procuring technology for temporary business and event needs. Whether a client needs computer, audio visual, event equipment, office equipment or any other type of technology rental, our agents can obtain the equipment and coordinate all facets of on-site installation. Our agents also specialize in providing event production, staging and support services for businesses and institutions worldwide. Rentacomputer.com has worked with clients in many industries and excels at delivering, setting up and troubleshooting a wide variety of technologies.