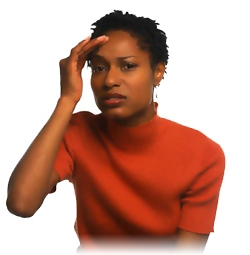 Do your company CBT Initiatives give you a headache?
Computer Based Training (CBT) initiatives can give anyone a headache. They are complex, require technical expertise, lots of computers, expensive projectors and sound systems.
Contacting a Tech Travel Agent for classroom training computers, sound systems and projector rentals from Rentacomputer.com can make your CBT plans easy, cost effective and with no headaches.
Save Time and Money with Training Computer, Projector and Sound System Equipment Rentals.

Even if you own all the equipment you need for a CBT training session you will save money by using the installation services of Rentacomputer.com. Your Tech Travel Agent coordinates everything technical so you can concentrate on the execution of your computer training program.

CBT trainers can become technicians very quickly when training computer equipment doesn't work properly. CBT planners and trainers know how difficult it can be to 'work out all the bugs' before, during and after each training program. Execution is the key to training results and efficiencies. If 20% of the computers don't work, you can have a training disaster on your hands.

Add up all the costs and distractions from your computer training goals. Put a value on your time, say $100 per hour. Now multiply the time you and your staff spent on hardware setup, delivery, installation, maintenance and removal. Keep in mind that all computers need to have the same configuration to maximize productivity.

Rentacomputer.com Tech Travel Agents are experts in getting the classroom training hardware and software you need. We remember the pieces and parts that easily get overlooked by even experienced CBT organizers.

Your total costs and total frustration are way, way lower with Rentacomputer.com.

Hire a Tech Travel Agent from Rentacomputer.com to assist you in planning your next computer training session. Here are several benefits:

1. Software Installed and Tested on all rental computers:
We install your training program software and the OS of your choice on all desktop or laptop computers! We test each application by following your testing directions. This ensures that your training software will work as planned. We have been installing training company software for over 17 years. We have the experience to get it right the first time.

2. Delivery, Setup and Service before, during and after your computer training sessions:
We do it all! Deliver, setup and cover you with 24 hours on-site service if you require! Extra, spare equipment can even be included for your computer training class.

3. Unexpected increase in Class Size
No problem. With Rentacomputer.com all it takes is a phone call or e-mail and we will deliver any additional computer rental equipment you need immediately.

4. Computer Training Larger Classes to Lower Costs
With one instructor a high-resolution, high-lumen projector and 10-50 computers, your total cost of training will be much lower than smaller sessions. Providing multiple training sessions with the pre-configured training computers will improve training efficiencies and improve the cost dynamics of the total training program.

5. Multiple cities? No problem, One Point of Contact
With our Technology Travel Agent© Computer Rental Service we will coordinate multiple installations. All equipment will be preconfigured with any company training programs and data BEFORE we deliver and install. Contact your Tech Travel Agent© Toll Free at 800-736-8772 or visit:

6. Largest Service Area of Classroom Computer Training In North America
Rentacomputer.com installs classroom computer training equipment anywhere in the United States, most of Canada and many parts of Europe! Multiple computer training sessions can be coordinated in multiple cities, even on the same day.
Your Technology Travel Agent will coordinate all cities and you will have only one contact person to take care of all your computer training equipment needs.

Focus on your core competency...your computer training session. Don't be distracted by hardware and software problems. Let us focus on our core competency.. your computer training hardware installation and management.
Fill in our form for an instant quote on your Computer Based Training Rental or contact a Tech Travel Agent now for more information.

Contact a
Tech Travel Agent
for more information on
computer rental
, email
rentals@Rentacomputer.com
or call toll free 800-736-8772.
John Beagle is a technology writer for
Xponex Web and Media Services
.