Apple iPad Rentals
Other Apple Rental Products
Client Comments:
"The monitor you shipped is already at the hotel for me – thanks a lot!" - Gregory from Louisville, Kentucky
"Jessica, you rock! Thanks a ton. Your company definitely will be at the top of our list for our next year's conference." - D. Weller
"We are very happy with your services and will use you guys again next year for our event!" - Philips Medical Center from Illinois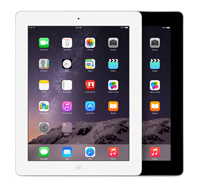 Why Get An iPad Rental?
The iPad is a thin and light tablet PC that is easy to tote around but has plenty of processing power to handle all of your on-the-go business and entertainment needs.
Rentacomputer.com offers previous generations as well as the newest generation of iPad rentals. Depending on your needs or budget, older generations like the iPad 2 or 3 may be more suitable for your event.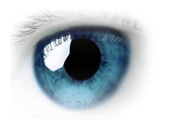 The Apple engineers have completely rethought how conventional pixel display technology works. The Retina Display is the current state of the art video display being used with mobile technology. It displays four times the pixels than the iPad 2, which makes for razor-sharp text and richer colors. The new iPad now has a million more pixels than a high-definition television, so your computing experience is aesthetically enhanced with 2048x1536 resolution.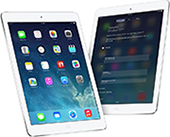 Apple has also made ultra-portable versions of the iPad with their new line of Airs and Minis. The iPad Air only weighs a single pound and the iPad Mini has a smaller 7.9 inch display. These devices give the user the complete iPad experience, but it comes to them on a more mobile and manageable device.
Both the iPad Mini and the iPad Air offer the state of the art Retina Display and advanced wireless capabilities (twice the Wi-Fi performance) via two antennas and MIMO technology.

Apples iOS 8 Is Here!
Apple's biggest, most advanced operating system, iOS 8 is here. Our agents are committed to getting you Apple computer rentals that are running the latest operating software from Apple's labs and thats why every iPad comes with the latest iOS 8.0.2.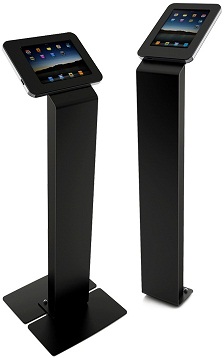 With simple touch screen interfaces, iPads make perfect kiosks. Kiosks are great for trade shows and conferences, where there is a need for self-service technology. Instead of a computer based kiosk, iPad kiosks are more affordable and easier to set up. iPad kiosk enclosures securly encase the iPad to enable public use of the Apple iPad device without fear of theft or damage. If you are interested in a iPad kiosk, Rentacomputer.com can acquire kiosk enclosures, kiosk stands, wall mounts, tables mounts, and more! For more information speak with your Tech Travel Agent.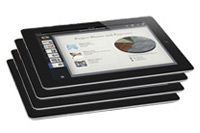 If you need to keep a lot of employees connected during a company-wide project, then getting a Large Quantity iPad Rental is a great solution. Since the iPad is so mobile, with a large quantity rental that includes supporting technology to keep the iPads connected, you can help your employees do work while on the go without purchasing all of the technology for a short-term need.
AirPrint Enabled Printer Rental
AirPrint is an app for the iPad and iPhone that allows the user to wirelessly print to AirPrint enabled printers. Our agents can procure an AirPrint enabled printer that you can either rent stand-alone, or in an AirPrint Printer & iPad Combo Rental, which is a great solution if you need on-the-go computing devices as well as a means to quickly print off information. So contact your Tech Travel Agent to get your AirPrint Enabled Printer Rental today.
iPad Locks
It is important to keep your iPad rental safe, and one way of doing that is by getting an iPad lock with your rental so that you can protect it against theft. One case in which iPad locks are most definitely needed is in situations where you are giving interactive demos of products on the iPad platform. You can set up kiosks at your trade show booth with iPads locked down, allowing you to not constantly survey the safety of your iPad rentals and focus on having a successful trade show.

iPhones & Smartphones are a great tool for communication and travel. They are another alternative to tablets, two-way radios and push to talk phones. iPhones & Smartphones have cellular access, internet connectivity and you can download useful apps.

Need an iPad long-term?
If you need any number of iPads for more than one year, and want to avoid purchasing, consider our leasing options. We can lease anything iPads or other tablet computers for flexible one to five year terms. Contact a Tech Travel Agent to get started on a leasing contract today.