Dell Server Rentals
Are you looking for a short-term rental server for your next event or IT project? Dell servers provide power and flexibility to handle various office workloads without overly complex infrastructure.
Request A Dell Server Rental Quote
Available Dell Servers for Rent
With performance-boosting artificial intelligence and machine learning capabilities, Dell's line of advanced servers provides the computing power you need in a sleek, compact form. And when you rent a Dell server from Rentacomputer.com, you'll get access to that tech at a fraction of the cost of buying it new.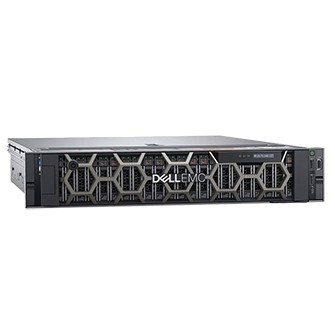 Dell Rack Server Rentals
Dell rack servers are great if you have limited physical space with which to store servers, since rack servers are typically compact and can be stacked upon one another in order to optimize space. Like Dell's PowerEdge R640, the PowerEdge series of rack servers come in a range of capacities, so if you need a temporary server in a small office space, contact our rental team for a Dell Rack Server Rental.
Request A Dell Rack Server Rental Quote
Dell Blade Server Rentals
IIf you need a server that is simple, sleek and fast, then you should consider a Dell Blade Server Rental. Like the Dell MX740C, Dell not only offers a series of blade servers with varying capacities, but also blade server peripherals such as blade server enclosures and blade interconnects. Enclosures are important for blade server storage and protection, and interconnects are needed for network devices.
Request A Dell Blade Server Rental Quote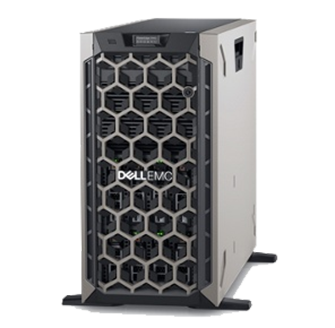 Dell Tower Server Rentals
If you or your company requires a range of flexible performance options, then a Dell Tower Server Rental might be an ideal choice. Like the PowerEdge T640 Tower Server, tower servers tend to be more scalable, and offer more network connectivity than smaller rack or blade servers, and usually have higher storage capacities. Depending on your need, our agents can get you the right kind of Dell Tower Server Rental for your data storage needs.
Request A Dell Tower Server Rental Quote
Rent a Server
When computing demands fluctuate, renting a server can help you maintain business continuity. Rentals are also ideal for events.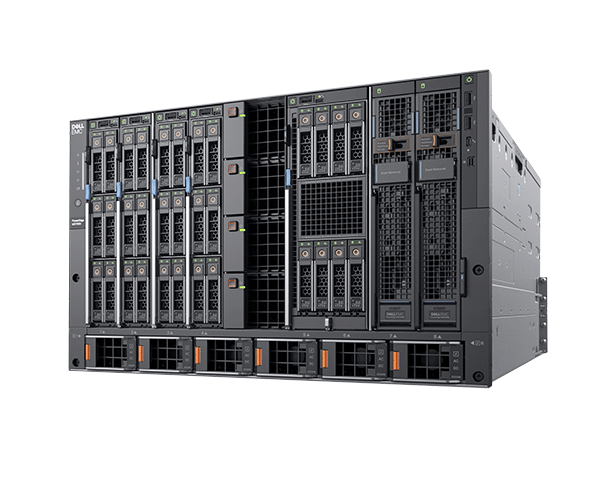 Server Rentals for Short-Term IT Projects and Other Business Needs
Servers play a critical role in temporary business operations such as application testing and data center relocation. They can also be useful in simpler applications, like augmenting your existing infrastructure for a particularly demanding video rendering project.

A business might rent a server for many reasons:
Large-scale centralized file storage
File sharing across a local network of devices
Website or server hosting
Allowing users to access internet content directly through the server
We rent the following and more:
Cloud servers for cloud migrations
Multiterabyte RAID solid-state drive (SSD) storage
High-capacity random access memory (RAM) servers
Multi-core Intel Xeon processors
Choose between rack-mounted servers and tower configurations to fit your physical space.

When you rent from us, you'll get the servers you need and access to our 24/7 support team. Call us at 888-715-1093 to speak with one of our rental specialists or request a Dell server quote to get started.
Reserve A Server Rental Today
Overview
Dell Networking
---
Dell Networking refers to Dell's line of networking solutions, including switches, routers, and network security products. These products are designed to provide reliable and scalable networking infrastructure for businesses of all sizes. Dell Networking products are known for their high performance, advanced features, and ease of management.
Dell PowerEdge
---
Dell PowerEdge is Dell's brand for its line of server products. PowerEdge servers are designed to deliver reliable performance, scalability, and flexibility to support various workloads and applications. They are available in different form factors, including tower, rack, and blade servers, and offer features like high compute power, storage capacity, and extensive management capabilities.
Dell PowerSwitch
---
Dell PowerSwitch is Dell's portfolio of network switches. These switches provide connectivity for local area networks (LANs) and wide area networks (WANs) and are designed to deliver high performance, low latency, and reliable network connectivity. Dell PowerSwitches are available in various configurations, including fixed-port switches, modular switches, and data center switches, to meet different networking requirements.
Dell PowerVault
---
Dell PowerVault is Dell's range of storage solutions. PowerVault offers a variety of storage options, including direct-attached storage (DAS), network-attached storage (NAS), and storage area network (SAN) solutions. These storage systems are designed to provide efficient and scalable data storage, backup, and recovery capabilities for businesses. PowerVault products are available in different capacities and configurations to meet the diverse storage needs of organizations.
Check Out Our Other Server Rentals!
Have another server solution in mind? Here are some excellent alternatives to Dell server rentals.
Nationwide Server Rentals Available
For over 30 years, Rentacomputer.com has specialized in providing technology for temporary business and event needs. Whether a client needs computers, servers, event equipment, office equipment or any other type of technology rental, our agents can obtain the equipment and coordinate all facets of on-site installation. Our agents also specialize in providing event production, staging and support services for businesses and institutions worldwide. Rentacomputer.com has worked with clients in many industries and excels at delivering, setting up and troubleshooting a wide variety of technologies.