Dell Desktop Computer Rentals
Client Comments:
"Thank you for all your help in making our event a success, the techs really did help make sure everyone was taken care of." - Justin Conrad from Chicago
"Thank you for reaching out! I just finished our event - where we worked with you for our computer needs - in Seattle. All went well..we love how you all do this for us!" - Laura from Seattle
"I just wanted to thank you again for all your help with our event. It's always a pleasure working with you and your team and I thank you for always being patient and understanding. Our events would not be successful if it were not for you! I look forward to the next event we can work with you again on." - The PETA Foundation from Los Angeles, California
Why Rent a Dell Desktop?
Dell offers desktops that are capable of dealing with any computing need, from simply web surfing and email checking, to intense gaming or high end business computing and production. Call a Tech Travel Agent to get a quote on the right Dell desktop for your needs.
Customize Your Dell Rental
If your temporary technology needs require a more specific approach, our Agents can offer a solution that is customized to your needs. For example, if you need specific processing needs we can offer a Dell desktop rental that aligns with your RAM, Memory and other requirements for the task at hand.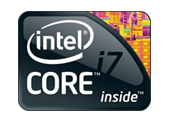 New Core i7, i5, i3 Processors
Intel's new line of processors comes with smart new features such as Turbo Boost Technology which allows you to speed up your processor when your computer needs extra performance.

Need a Dell desktop long-term?
If you need any number of Dell desktops for more than one year, and want to avoid purchasing, consider our leasing options. We can lease anything from Dell desktops to Dell laptops for flexible one to five year terms. Contact a Tech Travel Agent to get started on a leasing contract today.