Dell Desktop Computer Rentals
Client Comments:
"Darcy, I want to express my heartfelt thanks to you for all your help and hard work. This project was very well organized and the overall process was presented in a clear and easily digestible manner. You were very responsive and patient with my many request and questions and followed up diligently throughout the entire process. On behalf of our diagnostic team, we're grateful you helped us push through the obstacles with a can-do attitude and get the all the iPads delivered a head of time and as requested. This shows a high level of professionalism and efficiency. I hope we get to work again in the future." - Jack G. from Spring House, PA
"These devices were a BIG HIT at our event. We used them as part of a mobile ticketing solution at the Superbowl. We were very happy with this rental, and these devices. I'm going to send you a new email requesting a quote on another project - get ready for a LARGE order from us!" - Michael A. from Phoenix, AZ
"Just want to say thank you once again for everything. The computers were great! They made all the difference in the training." - Ted from Charlotte, NC
Why Rent a Dell Desktop?
Dell offers desktops that are capable of dealing with any computing need, from simply web surfing and email checking, to intense gaming or high end business computing and production. Call a Tech Travel Agent to get a quote on the right Dell desktop for your needs.
Customize Your Dell Rental
If your temporary technology needs require a more specific approach, our Agents can offer a solution that is customized to your needs. For example, if you need specific processing needs we can offer a Dell desktop rental that aligns with your RAM, Memory and other requirements for the task at hand.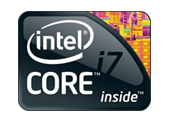 New Core i7, i5, i3 Processors
Intel's new line of processors comes with smart new features such as Turbo Boost Technology which allows you to speed up your processor when your computer needs extra performance.

Need a Dell desktop long-term?
If you need any number of Dell desktops for more than one year, and want to avoid purchasing, consider our leasing options. We can lease anything from Dell desktops to Dell laptops for flexible one to five year terms. Contact a Tech Travel Agent to get started on a leasing contract today.