Dell Desktop Computer Rentals
Client Comments:
"Thanks again for everything with Arnold Porter. You guys are tremendous to deal with! Always super quick and responsive. That is very much appreciated and we look forward to working together on many future deals." - Glenn from New Jersey
"Just want to say thank you once again for everything. The computers were great! They made all the difference in the training." - Ted from Charlotte, NC
"Perfect, thank you for the quick turnaround on our additional 15 laptop rentals. Four-stars for you!" - Alicia S. from Texas
Why Rent a Dell Desktop?
Dell offers desktops that are capable of dealing with any computing need, from simply web surfing and email checking, to intense gaming or high end business computing and production. Call a Tech Travel Agent to get a quote on the right Dell desktop for your needs.
Customize Your Dell Rental
If your temporary technology needs require a more specific approach, our Agents can offer a solution that is customized to your needs. For example, if you need specific processing needs we can offer a Dell desktop rental that aligns with your RAM, Memory and other requirements for the task at hand.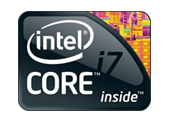 New Core i7, i5, i3 Processors
Intel's new line of processors comes with smart new features such as Turbo Boost Technology which allows you to speed up your processor when your computer needs extra performance.

Need a Dell desktop long-term?
If you need any number of Dell desktops for more than one year, and want to avoid purchasing, consider our leasing options. We can lease anything from Dell desktops to Dell laptops for flexible one to five year terms. Contact a Tech Travel Agent to get started on a leasing contract today.