HP Desktop Computer Rentals
Client Comments:
"Hi Andy: Thank you for your email! Happy New Year. The National TSA Conference will be held at the Rosen Shingle Creek Resort in Orlando FL June 21-25 this year. We will likely be looking for much the same that we ordered last year. It was such a pleasure working with you all – you make it so easy for us. I look forward to working with you again this year. Kindly, Kelly Gulich Kelly R. Gulich Conference Manager Technology Student Association 1914 Association Drive Reston, VA 20191 703/860-9000 (o) 703/758-4852 (f) 888/860-9010 (toll free) kgulich@tsaweb.org www.tsaweb.org" - Kelly Gulich from VA
"I was impressed with the quick response and reasonable price so I will definitely keep you in mind the next time I need a backup laptop." - Bob from San Antonio
"We had a great experience working with you, thanks again for all your help. I look forward to working with you again in the near future." - John from Santa Monica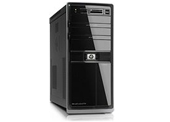 Why Rent an HP Desktop?
HP offers desktops that are capable of dealing with any computing need, from simply web surfing and email checking, to intense gaming or high end business computing and production. Call a Tech Travel Agent to get a quote on the right HP desktop for your needs.
All-in-one PCs
The good thing about HP All-in-One desktops is that they eliminate excess clutter on your desk, where the entire PC is built into an LCD panel.So with no tower to take up space, an HP All-in-One rental is very ideal for temporary desktop needs.
TouchSmart PCs
If you need the power of a desktop but enjoy the experience of touch operated devices, then an HP TouchSmart Desktop rental would be an ideal choice. HP Touchsmart PCs offer an intuitive approach to multi-touch navigation, on a very traditional desktop platform.

Need an HP desktop long-term?
If you need any number of HP desktops for more than one year, and want to avoid purchasing, consider our leasing options. We can lease any HP products for flexible one to five year terms. Contact a Tech Travel Agent to get started on a leasing contract today.