HP Desktop Computer Rentals
Client Comments:
"I just wanted to thank you for your great support in our event. The show was a success and your staff was extremely professional and supportive." - Carlos from El Salvador
"I just wanted to thank you again for all your help with our event. It's always a pleasure working with you and your team and I thank you for always being patient and understanding. Our events would not be successful if it were not for you! I look forward to the next event we can work with you again on." - The PETA Foundation from Los Angeles, California
"Everything has worked out just like you said it would, our event has been great! Thanks for all your help in making sure we got the plasma TV and everything else we needed" - Elaine from Massachusetts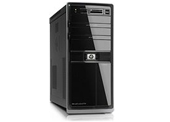 Why Rent an HP Desktop?
HP offers desktops that are capable of dealing with any computing need, from simply web surfing and email checking, to intense gaming or high end business computing and production. Call a Tech Travel Agent to get a quote on the right HP desktop for your needs.
All-in-one PCs
The good thing about HP All-in-One desktops is that they eliminate excess clutter on your desk, where the entire PC is built into an LCD panel.So with no tower to take up space, an HP All-in-One rental is very ideal for temporary desktop needs.
TouchSmart PCs
If you need the power of a desktop but enjoy the experience of touch operated devices, then an HP TouchSmart Desktop rental would be an ideal choice. HP Touchsmart PCs offer an intuitive approach to multi-touch navigation, on a very traditional desktop platform.

Need an HP desktop long-term?
If you need any number of HP desktops for more than one year, and want to avoid purchasing, consider our leasing options. We can lease any HP products for flexible one to five year terms. Contact a Tech Travel Agent to get started on a leasing contract today.