Rent a Mac Pro
Mac Pro rentals are the ultimate desktop computer for those who need a powerful and flexible machine. With up to a 28-core processor and 1.5TB of RAM, the Mac Pro really is designed to let professionals push the limits of what is possible.
Request a Mac Pro Quote
Rent a Mac Pro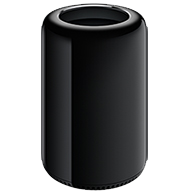 BUILT FOR PHOTO AND VIDEO EDITING, AUDIO ENGINEERING, ARCHITECTURE AND MORE
For those looking for a powerful tool for design, business, or other creative projects. What sets the Mac Pro apart? An Intel Xeon processor with up to 28 cores, which is the most that has ever been available in a Mac. Large L2 and shared L3 cashes, in addition to 64 PCI Express lanes, the Mac Pro is able to provide massive amounts of bandwidth to and from the processor.

Who rents the Mac Pro? Rentacomputer.com has provided creative professionals across the world with Mac Pro rentals, allowing them to turn their visions into reality. We have also provided our fast service and wide selection to businesses looking for additional Mac Pro models for internal projects, short-term events, and several other needs.

Rentacomputer.com can accommodate your telecommuting needs. In a rapidly changing workplace, a companies infrastructure may need to change just as rapidly. Short term computer rentals can ensure a quick and efficient transition to a remote work environment. Our Windows Laptops, MacBooks, High-End Gaming Laptops and Desktop PC's can make teleworking (working from home) ideal for your business. When you choose Rentacomputer you choose the best professionals in the industry!


Reserve a Mac Pro Today
The Mac Pro: Rent It for Business or Creative Projects
Coming Soon: The New Mac Pro
Sleek, Powerful, and Configurable
The new Mac Pro is coming soon for rental with either an 8-core, 12-core, 16-core, 24-core, or 28-core Intel Xeon Processor, each with large L2 and shared L3 which allows tons of bandwidth into and out of the processor, which is ideal for video editing. With six channels of ECC memory and 12 DIMM slots, the Mac Pro is capable of up to 1.5TB of RAM, which is great for working on those large projects, running multiple applications, or analyzing large amounts of data. All of this processing power is kept cool by an enourmous heatsink, which allows the system to run without constraints. Boasting three axials fans, which move the heat away from the chip along aluminum fin stacks, users don't need to worry about this system overheating. When you choose Rentacomputer you'll always have access to the newest Mac Pro rentals for your event!

While renting a Mac Pro from Rentacomputer.com, you will have access to the power you need to complete your projects, with the power and reliability you have come to expect from Mac desktops!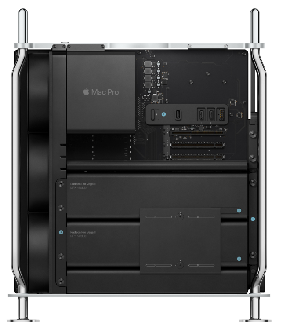 Why Rent A Mac Pro?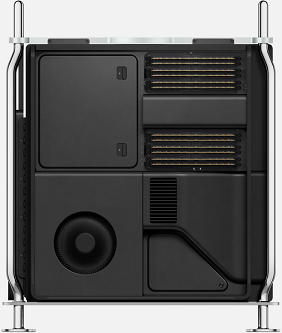 Great for Video Editing and Creative Projects
Equipped with Intel Xeon Processors, the MPX Module with the Radeon Pro Vega II Duo graphics card, and up to 8TB of ultra fast SSD, the Mac Pro is perfect for professional photography, game development, and video projects. Use the Mac Pro for any project requiring lots of computing power. Looking for a Mac Pro rental with the options you need to make your next event a success? Let's chat and find out how we can make that happen.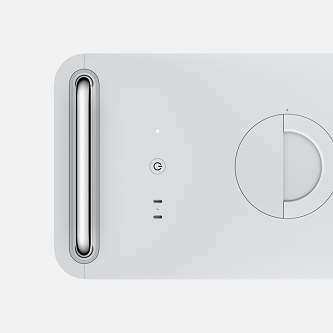 Well-Suited For Large-Quantity Software Imaging
Available for rental in large quantities, the Mac Pro can also be preloaded with software via our large-quantity software imaging service. A technology rental agent will send you a seed unit to load your software onto. We then load that software onto all of your Mac rentals. Take advantage of the speed and power of a Mac Pro rental with large-quantity software imaging today.
Nationwide Mac Pro Rentals Available
For over 30 years, Rentacomputer.com has specialized in providing technology for temporary business and event needs. Whether a client needs a Mac Pro, audio visual, event equipment, office equipment or any other type of technology rental, our agents can obtain the equipment and coordinate all facets of on-site installation. Our agents also specialize in providing event production, staging and support services for businesses and institutions worldwide. Rentacomputer.com has worked with clients in many industries and excels at delivering, setting up and troubleshooting a wide variety of technologies. Check out our Google Reviews to see what our clients have to say about our proven track record of providing custom turn-key solutions for your event technology needs.