Network Rentals For Tax Season
Client Comments:
"Hi Andy: Thank you for your email! Happy New Year. The National TSA Conference will be held at the Rosen Shingle Creek Resort in Orlando FL June 21-25 this year. We will likely be looking for much the same that we ordered last year. It was such a pleasure working with you all – you make it so easy for us. I look forward to working with you again this year. Kindly, Kelly Gulich Kelly R. Gulich Conference Manager Technology Student Association 1914 Association Drive Reston, VA 20191 703/860-9000 (o) 703/758-4852 (f) 888/860-9010 (toll free) kgulich@tsaweb.org www.tsaweb.org" - Kelly Gulich from VA
"Yesterday was way too crazy with the seminar coming up next week. Thanks for your help. You are my hero!" - Peggy with Qqest from Utah
"Ms. Mann was professional, courteous, and very flexible in meeting our changing requests for equipment and modifications in the contract as our planning progressed. She helped to turn a difficult situation into a much more manageable one and I appreciate her efforts." - Lynn R. from Hillsborough County, Florida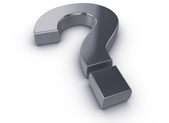 Why Rent A Network For Tax Season?
Our agents can supply you with a complete network rental that consists of everything from computers to servers and server peripherals, fully connecting your office team to the internet and each other. We can also include in that rental package other office equipment rentals such as printers, copiers and fax machines that you can connect to your network solution. Your Tech Travel Agent can be your single point of contact for turning a mere space into a complete working office.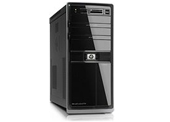 Computers & Servers
Virtually any kind of laptop or desktop can be offered in our network solution, and can be connected with your other devices in the network. For a listing of the brands we offer, see our laptop and desktop pages.
No network is complete without servers and server peripherals, and our agents can supply you with them. Our technicians can also tune your server rental to meet your specific server needs, whether you need an application server, file server, mail server etc.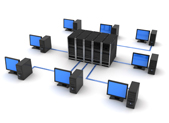 Multifarious Solutions
A single phone call to a Tech Travel Agent can be the catalyst for the solution to all of your company's office equipment needs. During those peak times, our agents can handle the headache that goes along with the logistics of pulling together the right technology for producing, duplicating, and delivering information. Printer, copier and fax machine rentals can be bundled into a single quote that meets all information processing needs.
The Most Common of Rentals During Tax Season:
Copier Rentals for Tax Season
Copiers are practically a necessity during tax season, since you always need to preserve copies of tax documents for legal purposes. Since tax season is by definition temporary, it makes sense to get a copier rental.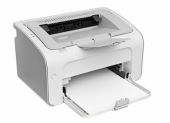 Printer Rentals for Tax Season
Printer rentals are great for tax season so that you can augment document production capacity for producing the mountain of documents that tax season typically calls for. Let your Tech Travel Agent help you get through tax season!
Fax Machine Rentals for Tax Season
During tax season, you often have to send a lot of information out to others. Having an extra fax machine makes this task so much easier, and you don't have to purchase superfluous technology.