Blade Server Rentals
Client Comments:
"Darcy, the iPad2s worked great for our purposes - we are happy to have found you as a resource!" - Screen D'Or Pictures from Montclair, NJ
"I was in a bind to deliver laptops to a remote location for a training engagement. Tony was highly responsive and helpful, and was able to work with me to creatively hit a budget number for rental and shipping. Great job...even though I'm on the other side of the country, I would reach out anytime to work with Tony again" - Hank S. from Phoenix
"My team just returned from their show at the Hershey Lodge and one of the first things they said was "the AV guys were AMAZING!". So thank you to you and your team for taking such good care of us!" - Ashley T. from Hershey, PA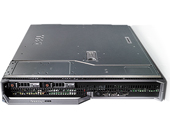 Why Rent A Blade Server?
The most important virtue of blade servers is their ability to save physical space as well as energy. Blade servers, as their name implies, are very thin in their physical design, which allows you to use multiple blade servers in conjunction while saving a lot of space. So if you need server rentals that require little storage space, contact your Tech Travel Agent for your Blade Server Rental.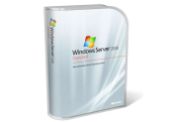 Windows Server 2008
Rentacomputer.com can, of course, custom load any server operating system you request on our rental servers including the newest addition to the Microsoft server family, Server 2008. New and improved product features like Hyper-V virtualization and Remote Desktop Services and Internet Information Server 7 are just a few features Windows Server 2008 has to boost productivity and ease the cost and burden of server administration.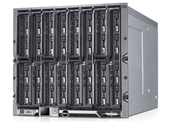 Blade System Rentals
If you need a Blade Server rental for a large project, then you should consider renting an entire Blade System Rental. A Blade System Rental is a rental solution that includes a series of Blade Servers that operate in conjunction with each other, which increases storage capacity and computing power for your larger project needs.

Need a blade server long-term?
If you need any kind of blade server for more than one year, consider our leasing options. We can lease anything from blade servers, to blade servers, to routers & switches for flexible one to five year terms. Contact a Tech Travel Agent to get started on a leasing contract today.