Client Comments:
"Thank you for the FANTASTIC support during the recent events held at DARPA and the Pentagon. We really enjoyed working with your company. Your guys were top notch professionals and we will be requesting them again in the future." - Barb F. from Arlington, VA
"Great service. Rentacomputer.com delivered my plasma tv directly to my booth. Also they had a cool stand to make my plasma head level. Made for a much better presentation than using tables like did at the last show." - Zack D. from Dallas
"I wanted to thank you so much for all your cooperation and help for our Las Vegas event over the weekend. The av rep was very helpful and easy to work with. He made the set-up process very easy. Thank you again and I look forward to working with you on our other upcoming events!" - Emma from California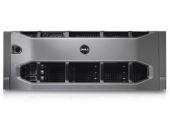 Why Rent an Enterprise Server?
An enterprise server is essentially a computer that serves the needs of an entire enterprise of users, rather than just a single user. Some businesses have used enterprise servers to run a general program under the operating system, and provides services for the system admin and other general applications. Our Tech Travel Agents can get you any Enterprise Server Rental you might need for a big project.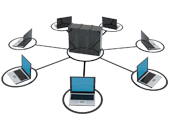 Enterprise Server Rentals For Virutalization Projects
If your company is considering various applications of virtualization and requires temporary technology with which to test possible virtualization solutions, server rentals are an ideal solution for temporary storage needs. For example, if your company is considering various ways to implement server consolidation, minimizing the amount of physical technology needed by linking multiple virtual servers to a single physical one, renting an extra server from Rentacomputer is an easy and cost efficient solution; since having an extra server for a short time would expedite the testing of consolidation solutions.

Need a enterprise server long-term?
If you need any kind of enterprise server for more than one year, consider our leasing options. We can lease anything from rack-mount servers, to blade servers, to routers & switches for flexible one to five year terms. Contact a Tech Travel Agent to get started on a leasing contract today.