Client Comments:
"Hi Tony, I just wanted to touch base to say how absolutely wonderful your guys were last week. What a pleasure to have worked with them. They totally rocked. They were there and helped anyone that needed it going above and beyond what was expected. I would love to have them work all our events. Thanks so much for your help throughout this as well. It sounds like it was really worthwhile for you as well which is great. We do have a couple of events next year so expect us to be in touch. Would recommend you guys to anyone and will do so." - Deborah from New York, NY
"Just wanted to say thank you again for the rental this year! Everything worked out great this year with no issues. Thanks again and we will contact you again in another 15 months or so for our next one." - Adon P. from Victoria, British Columbia
"Randy, That is the reason why anytime I need rental pc's I go to Rentacomputer.com!! Greatly appreciated. Mike ~ IT Sourcing Manager" - Mike Boone from Saint Louis, MO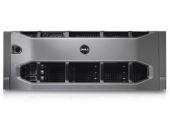 Why Rent an Enterprise Server?
An enterprise server is essentially a computer that serves the needs of an entire enterprise of users, rather than just a single user. Some businesses have used enterprise servers to run a general program under the operating system, and provides services for the system admin and other general applications. Our Tech Travel Agents can get you any Enterprise Server Rental you might need for a big project.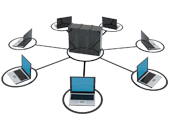 Enterprise Server Rentals For Virutalization Projects
If your company is considering various applications of virtualization and requires temporary technology with which to test possible virtualization solutions, server rentals are an ideal solution for temporary storage needs. For example, if your company is considering various ways to implement server consolidation, minimizing the amount of physical technology needed by linking multiple virtual servers to a single physical one, renting an extra server from Rentacomputer is an easy and cost efficient solution; since having an extra server for a short time would expedite the testing of consolidation solutions.

Need a enterprise server long-term?
If you need any kind of enterprise server for more than one year, consider our leasing options. We can lease anything from rack-mount servers, to blade servers, to routers & switches for flexible one to five year terms. Contact a Tech Travel Agent to get started on a leasing contract today.