Client Comments:
"Our copier rental worked out great this week. Thank you so much, Randy!" - Jenn C. from Denver
"I would like to extend my appreciation for your services. Our conference was a success and the computers were delivered on time and they worked perfectly. Also, Jason Patrick was great to work with. He was patient, consistent, and very knowledgeable. Great customer service! We look forward to working with Rentacomputer.com in the future." - Tamisha T from Chicago
"Thank you again for everything that you do. Again, because of you and the great team, KAI was able to produce yet another successful event for our clients. The onsite team was EXCELLENT! They provided great customer services, were very professional, and responded extremely well to unexpected situations." - Brandon B from Silver Spring, Maryland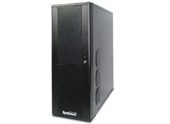 Why Rent a Tower Server Rental?
The advantages of a tower server are typically easier cooling, as well as scalability. With tower servers, an unlimited number of servers can be added to an existing network, which means that a Tower Server Rental can be of immense value if you are undergoing a big data restructuring project.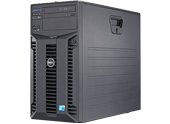 Tower Server Rentals For Temporary Offices
If your company is planning on setting up a temporary office, and no doubt that office will need temporary data storage and connectivity. Tower servers are ideal for remote, branch and small temporary offices, in that they offer low-risk networking, and shared internet access solutions. Tower servers are also easily scaled, so you can utilize your Tower Server Rental in a variety of ways.

If you need any kind of server solution for more than one year, consider our leasing options. We can lease anything from rack-mount servers, to blade servers, to routers & switches for flexible one to five year terms. Contact a Tech Travel Agent to get started on a leasing contract today.
Server Equipment Rentals for Virtualization Testing
If your company is considering various applications of virtualization and requires temporary technology with which to test possible virtualization solutions, server rentals are an ideal solution for temporary storage needs. For example, if your company is considering various ways to implement server consolidation, minimizing the amount of physical technology needed by linking multiple virtual servers to a single physical one, renting an extra server from Rentacomputer is an easy and cost efficient solution; since having an extra server for a short time would expedite the testing of consolidation solutions.