Digital Signage Rentals
Digital Sign Rentals to catch the eye at your next trade show or event.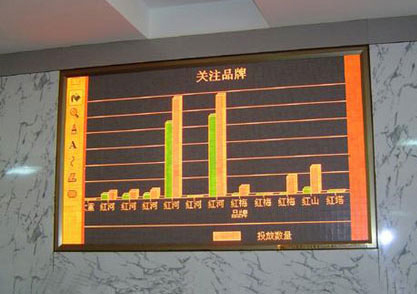 If you're looking to attract attention for your business or display important messages or information, a Digital Sign Rental from Rentacomputer.com is a common sense upgrade from your average stationary display. Take advantage of technology to display your dynamic advertising or information in live time without the physical need to replace a traditional sign. With such easy to change content a digital sign rental can give you the flexibility you need at a fraction of the cost of a purchase.

With a digital sign rental at your next convention you can be sure your content stands out with bright moving text and graphics in a sea of bland unappealing signs. Available in a wide range of sizes and mounting options a Digital Sign rental is easy to order and can be delivered right to your trade show or event anywhere in the world.
NEW - See our full line of AV Leasing opitons.
Contact a Tech Travel Agent today at 800-736-8772 or see the links below for a Digital Sign rental quote.

Read more about Digital Signage at our article entitled Digital Signage Rentals Explained

Digital Signage Quotes: