Fax Machine Rentals For Tax Season
Client Comments:
"Thank you for your excellent partnership. You played a key role in helping us achieve our hiring numbers last year. Wishing you a successful 2016! ~ Andrew - Leadership Scientist - Seattle" - Andrew from Seattle, OR
"Nice people, great product (90 laptops), excellent service, I'll use Rentacomputer.com again and again." - Joan E. from Chicago
"Rentacomputer was an instrumental part of making our project successful and you can quote me on that." - Dave P. from Owatonna, Minnesota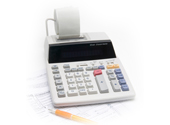 Why Get a Fax Machine Rental For Tax Season?
Tax season can be an accounting nightmare. You can ease your business's tax season woes by calling your Tech Travel Agent to get a fax machine rental to augment your faxing capacity during tax season. With a fax machine dedicated for your faxing needs, you can keep your other technology free for doing business as usual, and then you can just return the rental when the season is over!
The Right Machine
Of course these days most office fax machines do much more than simply fax. We offer a great selection of fax solutions with machines that fax, scan, and copy, from manufacturers like HP and Brother. So no matter how large or small your need just ask your Tech Travel Agent for a recommendation and solutions will be drawn up to meet your needs.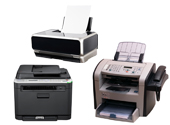 Fax Machine Accessories
We also offer a wide selection of fax machine rental accessories such as: Wireless Print Servers, Extra Toner, Paper, Thermal Transfer Cartridges, Film Cartridges and even carts.
The Most Common of Rentals During Tax Season:
Copier Rentals for Tax Season
Copiers are practically a necessity during tax season, since you always need to preserve copies of tax documents for legal purposes. Since tax season is by definition temporary, it makes sense to get a copier rental.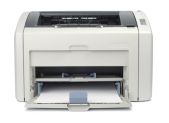 Printer Rentals for Tax Season
Printer rentals are great for tax season so that you can augment document production capacity for producing the mountain of documents that tax season typically calls for. Let your Tech Travel Agent help you get through tax season!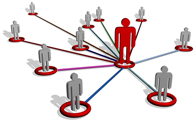 Network Rentals for Tax Season
Our agents can even rent entire networks, including computers, servers, and office equipment all networked together to prepare you for the upcoming tax season.
Multifarious Solutions
Fax machine rentals are just one of many solutions that our agents can offer for temporary office equipment needs. When pulling together temporary technology for faxing purposes, it makes sense to accompany that technology with other equipment, such as copiers and printers. With a single phone call our Agents can offer a single solution, which can meet your printing, copying, and faxing needs. Whatever the volume of information your company needs to produce, copy, and communicate, a Tech Travel Agent can supply you with the right technology for that need.