Trade Show Internet
Get Internet Service at your conference, convention, trade show or corporate event for less.
You can save an average of $700 by renting Trade Show Internet for your next event. Being essentially a self-contained 'Internet-in-a-box', Trade Show Internet can be set up virtually anywhere that a temporary and secure internet connection is needed, for however long it is needed.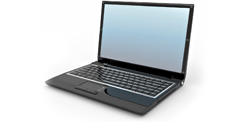 This device works with both PCs and Macs
There is no software to install. We deliver a Verizon USB modem and the Router to get you on the internet immediately. Your wireless Macbook Pro, iBook or PC Laptop will see the modem as soon as you put in the password. You can connect up to 4 computers per router using a standard network cable (provided) and/or wirelessly to the router using your computer's wireless network connection manager.