Apple Watch Rentals
Client Comments:
"I'm so glad we went with you again this year! You're a life-saver." - Michelle G. from Las Vegas
"Thank you again for everything that you do. Again, because of you and the great team, KAI was able to produce yet another successful event for our clients. The onsite team was EXCELLENT! They provided great customer services, were very professional, and responded extremely well to unexpected situations." - Brandon B from Silver Spring, Maryland
"Once again, we are very pleased with the service you provided us. Everything went perfectly. David; the tech that was sent out for the deployment and recovery did a fantastic job. He was very thorough and quick. We are looking forward to conducting future business with Rent-A-Computer. Keep an eye out for our correspondence." - Antonio T. from Pearl Harbor, HI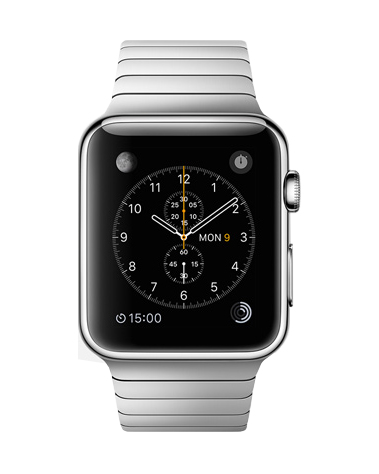 Rent an Apple Watch
The Apple Watch syncs with your iPhone and since its right on your wrist, its a convenient way to communicate or receive alerts. The Apple Watch connects via blue tooth and will allow you to use certain tools to communicate on the go without having to pull out your phone. Rent an Apple Watch for everyday on the go tasks, for fitness training, or to test one before you buy it!

Combine with an iPhone Rental
Rentacomputer.com also offers
iPhone rentals
for you to pair with your Apple Watch rental! You get a discount by renting the two devices in combination. Rent both to test out how suitable the devices are for your daily routine or your events!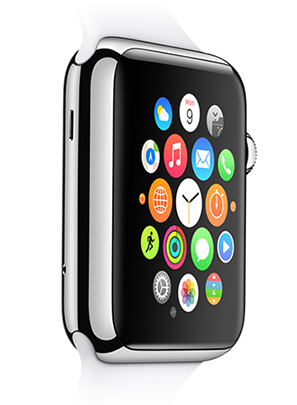 Built-In Apps
The Apple Watch is built for glances and quick interactions and the built-in apps are designed to take advantage of that kind of usage. There are apps you're familiar with as well as brand new apps designed specifically for Apple Watch. You have your Mail, Messages, Music, Siri and Maps all made more convenient on the wrist. Other apps include Activity, Workout, and Camera Remote which lets you take a picture from your watch!