Apple Watch Rentals
Client Comments:
"We finished taping the first set of shows and once they air rating will determine if we do more. You are my first call when we need to rent computers. ~ Bill - Electronic Supervisor at CBS Television" - Bill from Los Angeles
" Melissa Lewis 5/15/2017 9:27:45 AM THANK YOU! So much for pulling this off over the weekend J Means the world to us and gives us a much better feeling over the weekend. Please find the attached contract for the 15 iPads. Let me know if anything else is needed on our end. Will is going to be in the office tomorrow, and we'll both be in on Sunday should anything come up. I greatly appreciate you spending your Friday night to make this happen, thank you thank you! Drew Briar Director of Marketing Research Nichols Research 600 West Shaw Avenue, Suite 350, Fresno, CA 93704 Office 559.226.3100 | Direct 559.519.7492" - Drew Briar from Fresno, CA 93704
"The event was a great success. Our technician did an incredible job at our booth; frankly, I have never received such stellar customer service as I did from him. At the start of set-up, he made sure we had everything we needed for our event to run smoothly. He made me stress much less about the technology portion of my booth, which is typically one of the most stressful parts of the event." - Kali G. from Atlanta, GA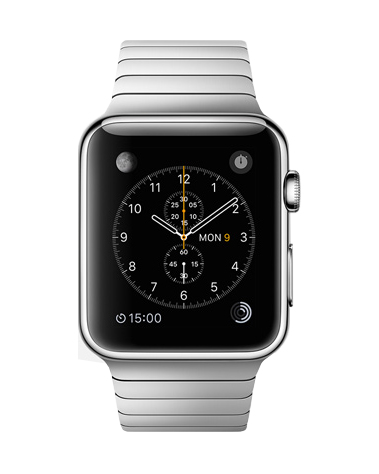 Rent an Apple Watch
The Apple Watch syncs with your iPhone and since its right on your wrist, its a convenient way to communicate or receive alerts. The Apple Watch connects via blue tooth and will allow you to use certain tools to communicate on the go without having to pull out your phone. Rent an Apple Watch for everyday on the go tasks, for fitness training, or to test one before you buy it!

Combine with an iPhone Rental
Rentacomputer.com also offers
iPhone rentals
for you to pair with your Apple Watch rental! You get a discount by renting the two devices in combination. Rent both to test out how suitable the devices are for your daily routine or your events!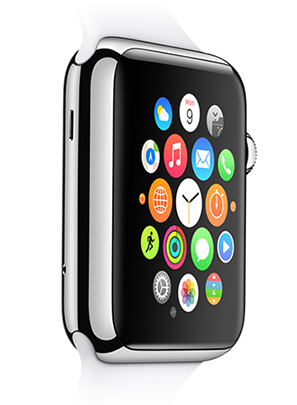 Built-In Apps
The Apple Watch is built for glances and quick interactions and the built-in apps are designed to take advantage of that kind of usage. There are apps you're familiar with as well as brand new apps designed specifically for Apple Watch. You have your Mail, Messages, Music, Siri and Maps all made more convenient on the wrist. Other apps include Activity, Workout, and Camera Remote which lets you take a picture from your watch!