Apple MacBook Pro Rentals (MacBookPro)
Other Apple Rental Products
Client Comments:
"Thank you Randy for all your assistance with our MacBook rentals. Your flexibility with the shipping was very appreciated!" - Jay from Boston
"Many thanks for your help with our presentation rentals. The laptop and projector were a great combination! We do a lot of renting around this time of year, so we will be in touch" - Isaac V. from Chicago
"I contacted Rentacomputer.com when I was in a pinch and needed a laptop for my business trip within the week. Their agents got me the kind of laptop I needed, and delivered right to the hotel I was staying at. I highly recommend using their services for any temporary need for technology." - Josh H. from Atlanta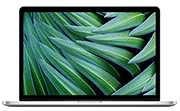 Apple MacBookPro Rentals
Apple MacBook Pro Rentals are great for the on the go users who need a light weight, portable, sleek, and powerful machine. With sizes varying from 11-15 inches and specifications tuned to your needs, we can get you the right Macbook Pro or
MacBook Air rental
.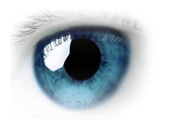 Retina Display
The Retina Display is the current state of the art video display being used on apple devices. It displays four times the pixels than a standard HD resolution, which makes for razor-sharp text and richer colors. Macbook Pros now have a million more pixels than a high-definition television, so your computing experience is aesthetically enhanced with 2048x1536 resolution.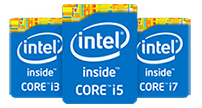 Powerful Technology
With fourth generation dual-core and quad-core processors, advanced graphics, PCIe flash storage, improved connectivity, and Thunderbolt 2, the MacBook Pro delivers new, groundbreaking performance all packed into this thin, light and portable laptop.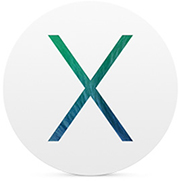 OS X Mavericks Is Here!
Apple's most advanced operating system, OS X Mavericks is here. Our agents are committed to getting you Apple computer rentals that are running the latest operating software from Apple's labs and thats why every MacBook comes with OS X Mavericks.

Need a Macbook Pro long-term?
If you need any number of Macbook Pros for more than one year, and want to avoid purchasing, consider our leasing options. We can lease anything from Macbooks or Macbook Pros, to iPads for flexible one to five year terms. Contact a Tech Travel Agent to get started on a leasing contract today.