Event Rentals

Our agents offer rentals in all types of sound equipment, from microphones and sound boards, to speakers and amplifiers. Our solutions include delivery and installation of high quality sound technology at a fraction of the cost that in-house equipment at any given convention center would cost to rent.
We also offer lighting equipment rentals for both staging and film productions. The right kind of light is crucial for getting professional quality out of any kind of visual production. From full kits to simple on-camera lights, we can supply you with the right solution to meet your lighting needs.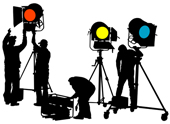 We can relieve you of the headache in dealing with the logistics of stage production in planning your next big event. Everything from lighting and sound systems, to roofing & rigging, and even catering, a Tech Travel Agent can handle all of these technological needs; including delivery and installation.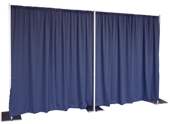 Pipe and Drapery help to complement any event. Pipe and Drapery is great for Conventions, Trade Shows, Parties, and Art Shows. Rentacomputer.com offers a variety of fabrics, colors, and customizations at affordable prices.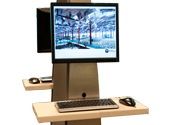 If you are planning a trade show or convention, kiosk rentals can be very useful in a variety of ways. Whether you need temporary way-finding stations, ticket sales and dispensing, or visitor welcoming stations, a Tech Travel Agent can get kiosks delivered and setup at your event location.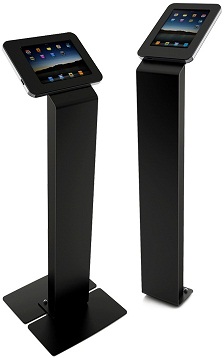 With simple touch screen interfaces, iPads make perfect kiosks. Instead of a computer based kiosk, iPad kiosks are more affordable and easier to set up. iPad kiosk enclosures securely encase the iPad to enable public use of the Apple iPad device without fear of theft or damage.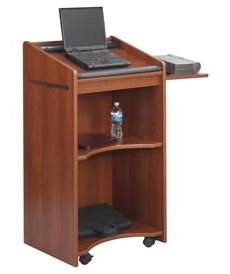 Podiums are excellent for presenters, especially those who are using a laptop, projector or microphone during their presentation. Podiums are very useful for conferences and meetings. They allow you to organize all appropriate materials for your presentation onto one stand. Podiums are also great for big speeches where the presenter needs to glance at notes.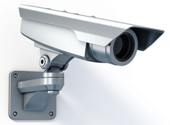 When you are putting on a big event, the last thing you want to happen is theft. We can offer security camera rentals for your event, and one of our agents can have a customized solution for camera networks that are specifically suited for your event and location; including deliver, installation, and on-site/on-call technicians.