Electronic Copyboard Rentals
Client Comments:
"Your two technicians were there at the convention center all day and they did an excellent job, by checking back on the equipment throughout the day to make sure that everything was working properly. They presented your company in a very positive light. Thank you for your assistance with this and with helping to make our conference a success this year." - George from Missouri
"From: "Kelly Gulich" Sent: Friday, June 30, 2017 11:59 AM To: "mlewis@rentacomputer.com" Subject: RE: Rentacomputer.com - Order #1773038 Hi Melissa: You are awesome! I really enjoy working with you. Thank you. Kelly Gulich Kelly R. Gulich Conference Manager Technology Student Association 1914 Association Drive Reston, VA 20191 703/860-9000 (o) 703/758-4852 (f) 888/860-9010 (toll free) kgulich@tsaweb.org www.tsaweb.org" - Kelly Gulich from VA
"Thank you and your local staff for your assistance in making the Association for Accounting Administration's 2012 National Practice Management Conference a success. Our goal was to make our event look flawless in the sight of our attendees. Having your equipment on site allowed for us to reach this goal. Thank you again for your time and efforts in supporting our event" - Tracie H. from Dayton, OH
Why Rent an Electronic Copyboard?
Electronic Copyboards make excellent presentation tools. They look like your standard whiteboard, but with extremely useful features. Electonic Copyboards allow you to print out what is drawn on the board. Write your thoughts and ideas, save, share, fax, email, and print them out.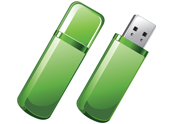 USB & PC Connectivity
Some copyboards have USB and PC connectivity capabilities, allowing you to download your copyboard presentation to the computer and save or send out the information.
Types of Copyboards
Electronic Copyboards come in black & white and can be printed onto thermal paper or plain paper. Color copyboards are also an option. Some Copyboards are even projector capable, allowing you to project an image onto the copyboard and save it along with any additional marks or notes on the board.
Let a Tech Travel Agent Help You Impress Your Audience.
As your one point of contact for technology rentals, a Tech Travel Agent can help you make a well-organized, impressive and cogent presentation at your next big convention, conference or trade show event. We offer an array of presentation technology rentals from desktop and laptop computers, to projectors and flat panel displays as well as lighting and sound systems. Pulling these technologies together can be an arduous task, but by shifting the burden to a Tech Travel Agent, you can remain solely focused on impressing your audience with what you have to say.

Need an electronic copyboard long-term?
If you need any number of electronic copyboards for more than one year, consider our leasing options. We can lease any brand of copyboard, with any specific configuration for flexible one to five year terms. Contact a Tech Travel Agent to get started on a leasing contract today.