Cisco Switch Rentals
For a wide variety of business-critical environments where scale and an extra degree of security, resiliency, and programmability is needed. Switches are a great choice for your short term server rental needs. Do not hesitate to ask us about our Cisco Catalyst or Nexus 9000 series, or many other switch models to rent!
Request A Switch Rental Quote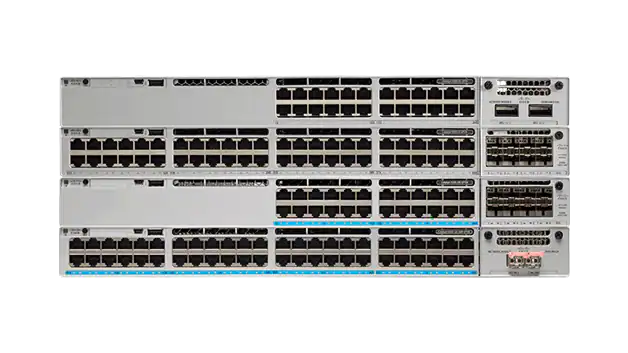 Cisco Catalyst Series Switch Rentals
The Catalyst series of switches are the lead access switching platform built to transform your network to handle a hybrid world where the workplace is anywhere, endpoints could be anything, and applications are hosted all over the place. With up to 1TB of stacking bandwidth and the highest multigigabit ports the Catalyst series of switches are an ideal rental choice for all your needs.
Request A Cisco Catalyst Switch Rental Quote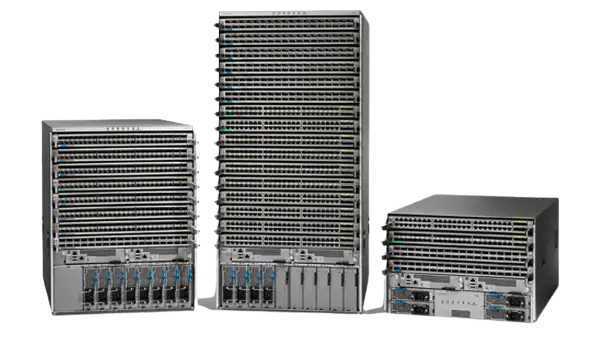 Cisco Nexus Series Switch Rentals
Improve performance and efficiency with the Nexus series of switches. These versatile modular switches are designed for network infrastructure that provides consistent connectivity, security, and visibility across a range of environments. The Nexus series of switches are high performance, delivering nonblocking performance at a latency of 5 microseconds or less. Combine these features with extreme power efficiency to make the Nexus series switches your next choice for your large scale switch rental needs.
Request A Cisco Nexus Switch Rental Quote
Cisco Equipment Rental Overview
At Rentacomputer.com, we carry a diverse selection of enterprise-grade network switches designed to handle large workloads while defending your systems against ever-evolving cybersecurity threats. Here's a brief overview of all our options for enterprise switch rentals from Cisco.
Cisco Catalyst 9200 Series
---
Looking for a solution that will help you adapt to the demands of hybrid or remote work? The Cisco Catalyst 9200 series of network switches offers intent-based networking capabilities with simplified controls, helping you optimize your organization's IT environment while keeping costs low. Get reliable connectivity and enterprise-grade security for your hybrid and remote workforce.
Cisco Catalyst 9300 Series
---
Whether your goal is to build a more agile network or enhance system security, the Cisco Catalyst 9300 series offers the high functionality you need to push your organization to the next level. Built for secure, high-speed Wi-Fi access, this switch series provides excellent connectivity without sacrificing protection. Plus, automation capabilities provide streamlined network management.
Cisco Catalyst 9400 Series
---
The Cisco Catalyst 9400 series is built to withstand the high connectivity and security demands of hybrid workplaces and large campus deployments. With artificial intelligence and machine learning features, these switches simplify network management and can even help you make your business more energy-efficient. Trust your enterprise network to Cisco's robust, highly secure switches and transform your organization.
Cisco Nexus 9000 Data Center Series
---
Need a temporary performance boost for your organization's data center? Rent a switch from the industry-leading Cisco Nexus 9000 Data Center Series. Built on Cisco's united Silicon One architecture, this series delivers top-tier data center performance at every level. Trust these switches to help you move your business forward.
Why Get A Switch Rental?
Network switches connect multiple devices together over the same network. This connection is essential for projects like cloud migration, adopting a hybrid workplace model or scaling your business to meet changing demands. With the right switch in the right place, you can expand upon your servers with features and options for every need.
Switches can also help your servers stay ahead of evolving threats with secure and intelligent integrated security features. For example, advanced switches can create an additional layer of security for your network by isolating individual devices through the use of virtual local area networks.
Add to that an intent-based networking design and these switches will translate business intent into consistent, automated network policies, making them a perfect rental solution to pair with all your server needs.
Request A Quote To Learn More About Switch Rentals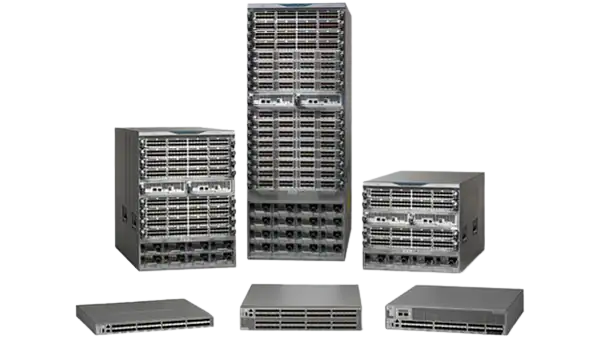 Check Out Our Other Server Rentals!
At Rentacomputer.com, we carry a wide range of networking equipment for short-term rentals, including switches, web servers and storage solutions. If you need a full package of networking equipment for your company's next project, consider adding the following servers to your Cisco switch rental.
Nationwide Switch Rentals Available
For over 30 years, Rentacomputer.com has specialized in providing switches for temporary business and event needs. Whether a client needs computers, servers, event equipment, office equipment or any other type of technology rental, our agents can obtain the equipment and coordinate all facets of on-site installation. Our agents also specialize in providing event production, staging and support services for businesses and institutions worldwide. Rentacomputer.com has worked with clients in many industries and excels at delivering, setting up and troubleshooting a wide variety of technologies.
Find Your State Here
Find The Top Rental Venues Here