MacBook Rentals
Apple's most compact and lightweight laptop to date. Our MacBook rental rates are competitive and affordable.
Request A MacBook Quote
Rent a MacBook
Why Rent a Mac Laptop for Business?
Industry pros worldwide turn to MacBooks for features like:
Seamless cross-device work with automatic synching makes multitasking a breeze.
An extensive variety of sizes, styles, and performance speeds to meet any business need.
Excellent compatibility with other business software.
A lightweight, ergonomic design.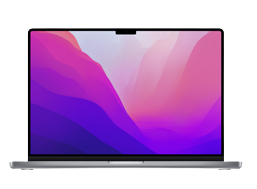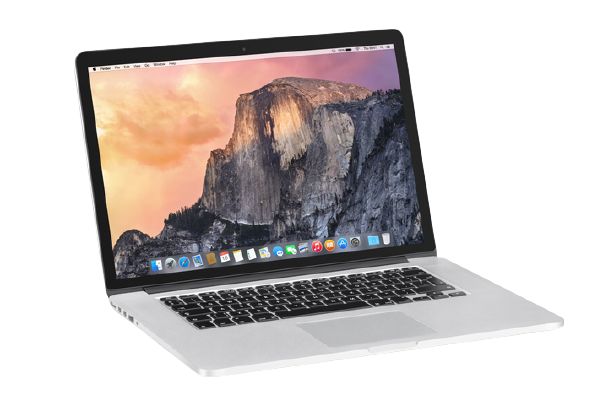 Compact Sized, Fast Speed, & A New Battery
The newest Apple MacBook is the thinnest and lightest MacBook notebook to date and has the capabilities of a full-sized laptop. This makes the MacBook very portable and a great rental choice for business travelers, presentations, conferences, and any other corporate events. Additionally, what makes the MacBook such a great rental is its ability to be compatible with a wide range of analytic, accounting, and spreadsheet software, including Windows programs.
In order to offer a MacBook with fast speed and enough power to get any job done, Apple equipped the MacBook with a seventh-generation Intel Core processor that's up to 20% faster than the previous model. Also, a new and innovative terraced battery is built into MacBooks that results in 35% more battery cell capacity. To learn more about our MacBooks and how they can fulfill your rental needs, click the button below and fill out a quote.
Rentacomputer.com can accommodate your telecommuting needs. In a rapidly changing workplace, a company's infrastructure may need to change just as rapidly. Short-term computer rentals can ensure a quick and efficient transition to a remote work environment. Our Windows laptops, MacBooks, high-end gaming laptops and desktop PCs can make teleworking (working from home) ideal for your business. Ask us about our preloaded photo or video editing software, such as Adobe Photoshop and Premiere Pro.
Request a Quote
MacBook Rental Features
Having a weight of only 2 pounds and a width of 13.1 mm, the MacBook is a great compact laptop that has the power and battery life of a full-sized laptop. With a new custom-shaped terraced battery cell, the MacBook delivers up to 10 hours of battery life! Also, MacBook takes full advantage of the latest Bluetooth technologies by allowing you to wirelessly connect to the web, transfer files, listen to music, design, organize, and edit photos, and much more. Pair that with a strong Intel Core processor and Apple's beautiful retina display that has a 2304 x 1440 resolution, and you have our best compact laptop rental.
Request a Quote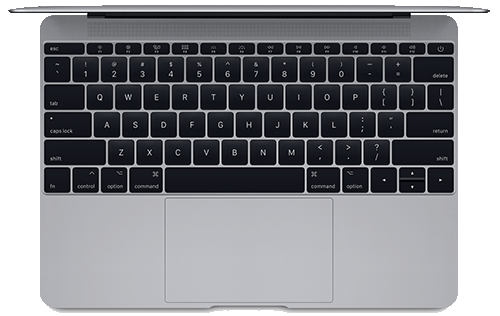 The MacBook: Apple's Thinnest & Lightest MacBook Yet
MacBook Rentals For Business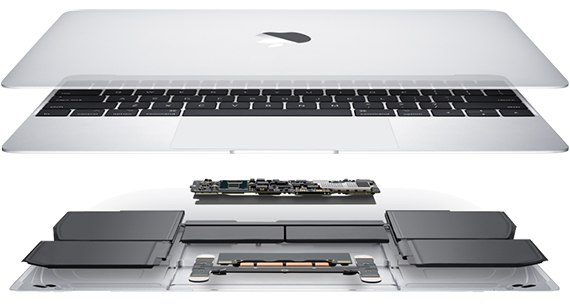 Innovative Hardware
The latest MacBook has implemented several new hardware upgrades to the battery, keyboard, trackpad, display, and processor! The battery is custom shaped to the specific contours of its enclosure so more space can be taken advantage of. Above the battery sits the new keyboard that is enhanced with butterfly mechanisms for greater comfort and responsiveness and a force-touch trackpad that has pressure-sensing capabilities, allowing you to tell your rental what you want it to do based on differences in applied pressure.
Pair these new upgrades with the latest generation of Intel Core processor and a stunning retina display with over 3 million pixels and edge-to-edge glass, and you have a compact laptop rental that is ready to make your next event the best yet!
Why Choose an Apple Laptop Rental From Rentacomputer.com?
We're a trusted business partner for meeting short-term technology needs for companies worldwide for many reasons, including:
Quality: Rentacomputer.com is committed to delivering high-quality solutions and state-of-the-art technology. We boast a strict in-house quality assurance program and thoroughly test each device before rental to ensure accurate operation and performance.
Speed: We guarantee to respond to quote inquiries within 15 minutes of receipt. Our teams also provide fast order turnaround for shorter lead times.
Service: You get a dedicated representative throughout your rental term. They'll gladly guide you through the entire process, from rental to return, with friendly, knowledgeable customer service.
Support: Our team provides around-the-clock access to our remote support agents. We can also arrange on-site technical help during an event or presentation.
Experience: Serving business needs for short-term technology is all we do. Our track record of success dates back to 1987, and our team has extensive product knowledge.
FAQS
Below are answers to common questions our team fields about MacBook rentals.
Of course! We rent to established commercial companies in the U.K., all 50 United States, the EU, Australia, Canada, and beyond. Explore the links below to find a location nearby, or connect with us online for help.
MacBooks run on Apple's proprietary Mac operating system (OS), which functions differently than Windows. These laptops offer stunning displays, exceptional processing speeds, and innovative design features. Unlike Chromebooks, they also work offline to keep your team productive.
The exact price varies based on numerous factors, such as:
How many you need and for how long.
The model you choose.
Upgrades you select.
We'll gladly give you a free quote so you know the costs upfront. Rentacomputer.com also offers loyal customer rewards and volume discounts for a more cost-effective solution.
Our team can help you be ready to go right out of the box by pre-installing your crucial tools on your Apple business laptop rentals. Discover more by reviewing our comprehensive software services page.
At Rentacomputer.com, we make the process as friction-free and simple as possible. You share the details about your event or project, and we'll collaborate on a strategy to meet those needs and your budget. Once you receive and accept your personalized quote, we can typically ship orders at no additional cost. We also offer on-site delivery and setup in many cities for even more convenience.
Looking For Accessories To Go With Your Laptop Rental? We Carry Everything From Webcams And Microphones To Portable Green Screens To Ring Lights!
More Laptop Rentals
Laptop Rentals By Type
Laptop Rentals By Brand
Laptop Rental Accessories
Nationwide MacBook Rentals Available
Rentacomputer.com has specialized, for over 30 years, in acquiring technology for events and temporary business needs around the world. Whether our client needs MacBooks, audiovisual, event, or office equipment, our top agents can obtain the equipment and coordinate all the finer details of on-site installation. Our agents at Rentacomputer.com also specialize in providing event production, staging, and support services for businesses and institutions worldwide. Rentacomputer.com has experience with a wide variety of clients from many industries and excels at delivering, setting up, and troubleshooting an array of technology.
Find Your State Here
Find The Top Rental Venues Here